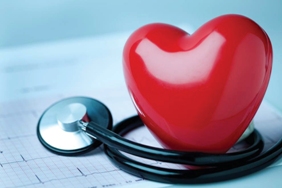 Complete Cardio-diagnostics
March 11, 2013
Comprehensive cardio-diagnostic testing service is now available at Curatio. Outpatient cardiac studies include consultation with cardiologist, regular ECG, Holter monitoring, cardiac stress test and echocardiography.

Holter monitoring is a diagnostic method for continuously monitoring of heart activity and recording ECG during 24 hours
Cardiac stress test on treadmill involves fast walking on a treadmill at increasing levels of activity.
Both tests help physician to correctly assess:
Coronary artery diseases diagnostics and opt relevant strategy for further management and treatment
Studying the reasons of cardiac symptoms such as difficulty of breath, dizziness, fainting etc.
Effective tool to determine relevant treatment for already diagnosed problems and its monitoring

A Holter monitor has round-shaped adhesive electrodes that are attached to the chest of a patient and then are connected to a recording device. Since the recording covers 24 hours, patient involvement in the process is very essential, specifically it's important to follow safety instructions, first of all, and keep an accurate diary describing activities and symptoms during the test, which will enable doctor to correctly assess given condition. Prior to the test your doctor will provide with comprehensive information verbally and in written format.
For the mentioned procedure we need you to schedule appointment by clicking here.